BEGINNERS BASKETRY :: Weave your own grocery basket. Two-day course. The Craft Revolution, Dartington :: Saturday & Sunday 28/29th September 2019
contact:Lindsay.Thomson@schumachercollege.org.uk
One place remaining
£150 includes materials and refreshments
Saturday 28th of September
9.30-5pm
Sunday 29th September
10-4pm
Materials and tools provided
£150
On this two day course you will make a round basket with a handle, using traditional English techniques with Somerset and locally grown willow. The basket you make will be suitable for grocery shopping or for harvesting fruit and vegetables. This course is aimed at those who have not experienced willow work before, or who would like to improve on basic skills.
You will find basketry is full on, a lot of learning is packed into the two days. Patience and stamina is required and it is a fairly physical activity. Advice is given on selecting, sorting and preparing materials for use, as well as information on where to source your own.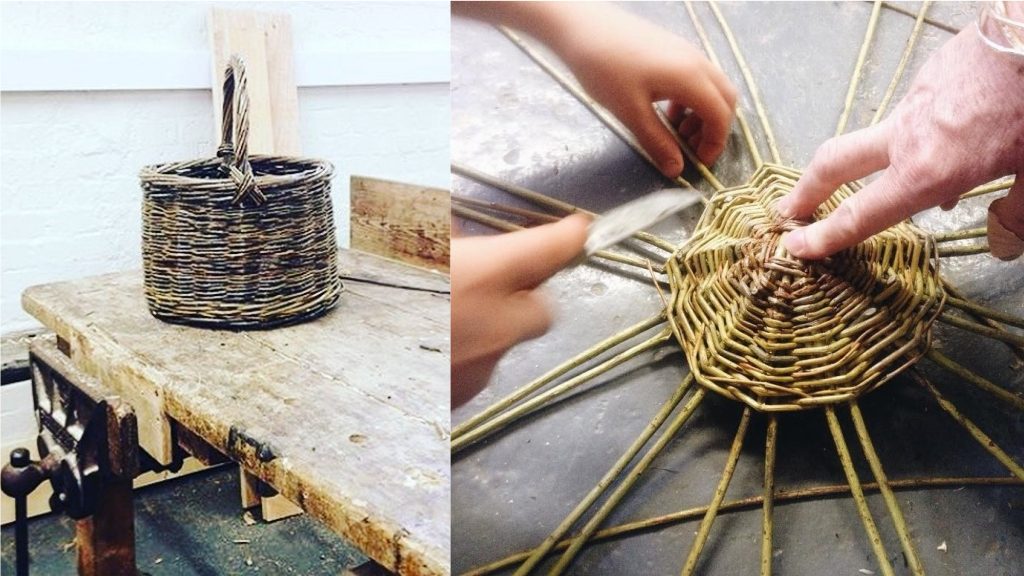 BEGINNERS BASKETRY :: Make a shopping basket in willow. Two-day course. The Craft Revolution, Dartington :: Saturday & Sunday October 26th/27th 2019
contact:Lindsay.Thomson@schumachercollege.org.uk or book online on the Craft Revolution Dartington site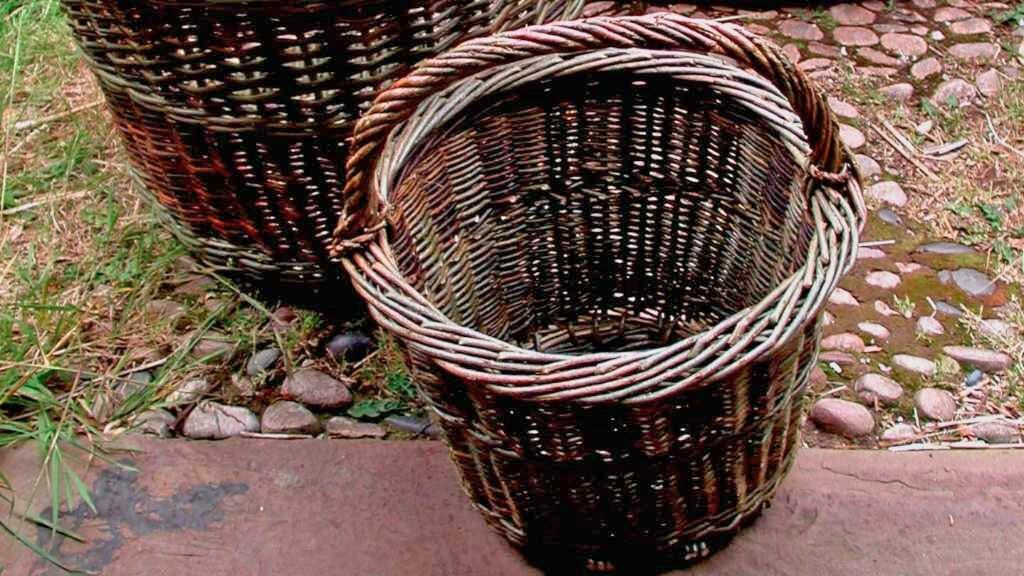 £150 Materials and tools provided 9.30-5pm each day

Using willow from the Somerset levels, this is a great beginners' introduction to basket weaving.
You will make a small shopping basket, working through the techniques and stages of stake and strand round basketry in the English tradition (base, sides, border, handle). The focus will be developing a feel for the materials, learning good practices and hand positions and mastering the tools.
Materials for the work will have been prepared in advance by grading, soaking and mellowing so that they are ready for you to use, but Hilary will show you the process using dry willow, so that you learn how to do this for yourself.